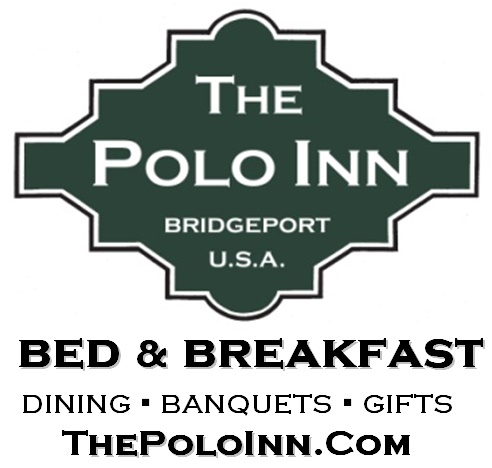 Since 1985, chef/owner/innkeeper Dave Samber and his Polo Staff  continue to bring You . . .
"Something different . . . something wonderful!"
3322 S Morgan St - Chicago, IL 60608
(one mile West of Sox park; complimentary parking)
LENTEN SPECIALS:
Peppers n' Eggs Sandwich
served with Romaine Lettuce and Our Sauce Aioli
on Warm French Baguette, plus Pub Fries
Fish n' Chips
Fried Beer Battered Cod Fillets served with Seasoned Pub Fries
and Our Tartar Sauce
Four-Cheese, Spinach, Artichoke or Butternut Squash filled Raviolis
OR Gorgonzola Cheese Gnocchi
drizzled with Our Creamy Basil Pesto-Mushroom Sauce,
freshly ground Black Peppercorns, Seasoned Grape Tomatoes,
plus, grated imported Pecorino Romano Cheese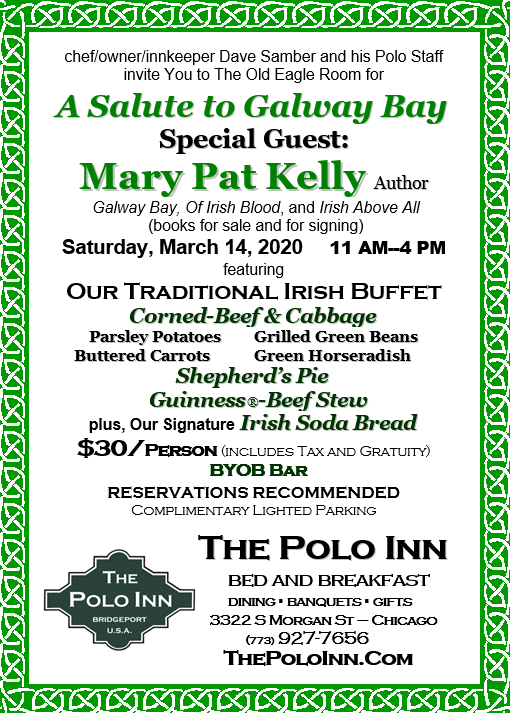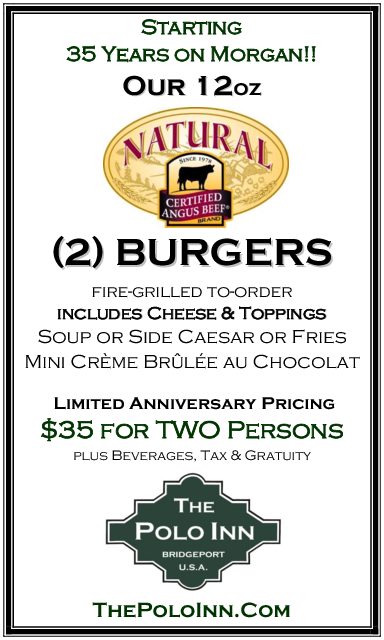 Regrettably,
We are not offering
Alcoholic Beverages at this time,
and will allow a B.Y.O.B. system
without charge
for Set-Ups and Mixers, plus
No Corkage Fee for Wine and Beer.
For example,
You may bring your own Vodka
and we'll provide Our Bloody Mary Mix,
or Champagne or Prosecco
and we'll provide Orange Juice or
Mango Nectar, together with ice
and glassware, ETC.
Thanks for your understanding!!
"Like a kid in a candy store . . ." is a phrase I've taken seriously since opening Polo Nuts and Candy Etc. here in 1985. Indeed, we've come such a long way from those days of over 400 varieties of nuts, candies, ice cream, popped corn, stuffed animals, and gift trays, and began focusing our efforts
on Polo Café and Catering Bridgeport U.S.A. in 1990.
For over 35 years now, we continue to create
"something different . . . something wonderful!"
for thousands of folks whether with our beautiful cookies and candy trays adorned by our signature hand-tied bows, scrumptious brunches,
lunches and dinners, or lavish buffets and catered productions in some
of Chicago's great spaces touching so many lives and providing precious memories for our loyal customers and their guests.
We served over 500,000 Garlic Mozzarella Cheese Breads and some
two million Baked Crab Cake Nuggets and introduced dozens of dishes during our 21 years at The Taste of Chicago. 
Since 1997 I offer an elegant banquet space attached to my restaurant called The Old Eagle Room which was also built in 1914 as a neighborhood picture show named The Eagle Theater, and seats up to 100 guests.
Given "some of the best acoustics in the City," this creative space features
a magnificent digital three-manual Rodgers 360 Theatre Organ
on the mezzanine, and a 20-channel audio system, together with a rare walnut 1964 Wurlitzer Concert Grand Piano on the stage.
What an ideal place to gather for a special event, dinner or reception, wedding ceremony, as well as corporate seminars, meetings, retreats,
holiday parties, memorial gatherings, and performances.
And, in 2008 I opened my handsome, four-suite spacious Bed and Breakfast above the Polo Café Dining Room as the perfect extension of our excellence in real Chicago hospitality here. Its unique "leave the house, but not the hood" get-away, urban guest house, wedding/bridal suite,
and corporate/VIP/Sox fans' accommodations draw guests locally
and from around the world. There are 10 bedrooms, 14 beds, and depending on who's sleeping with whom, we can accommodate up to 20 guests per night. Each suite includes private bath and complimentary parking.
Breakfast is served to our guests in the Polo Café Dining Room.
Dave Samber 
chef-owner-innkeeper